About Us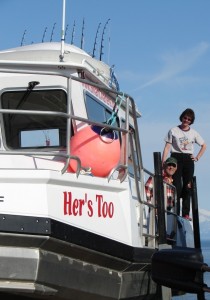 J&J Smart Charters is a family-run business.  John and Joan Smart have lived in Alaska since 1989 and started J&J Smart Charters in 1992 with Captain John as the main captain–2017 is their 25th Anniversary of chartering on Cook Inlet in Ninilchik, Alaska.  They purchased Deep Creek View Campground in 1995 and have been providing unique camping experience and enjoyment in Ninilchik for over 20 years.
Their daughter, Sarah Brooks, has been helping on fishing charters since she was 11 years old and is a full-time boat captain for them and a part-time veterinarian during the winter months.  Sarah and her deckhand, Cheyenne, make a great team and have been referred to as the "Ninil-Chicks!"
Captain Jabba Aamodt is one of our full-time captains and current owner of the SOLO boat.  We are excited to have Jabba staying at our campground for the entire summer as a member of our camp family!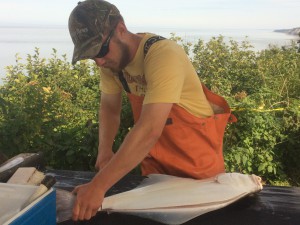 Captain Tim
Captain Tim Wilda is one of our part-time captains since he has a full-time job in Anchorage.  We couldn't be happier for him and are very excited he is still able to come down to the camp on weekends to run fishing trips for us!
Captain Dan Retzinger (a teacher from Anchorage) has been our part-time captain for many years, when his summer schedule allows.  Dan will operate his boat, the Seeker, out of our campground and run one of our boats when needed.  We look forward to having a great summer with Dan and hearing all of his great stories.
Campground Manager, Jenny, joined our "camp family" in 2015 and is our full-time Camp Manager.  We are very happy to have her friendly smile, competence, and teaching experience at the campground this summer.
The entire crew at J&J Smart Charters are great individuals who love what they do and it shows!  We look forward to another incredible year!